Kelly is an experienced businesswoman,
author and a 10 year stroke survivor.
The Day That Changed
Our Lives
On August 30, 2009, after a relaxing anniversary weekend in New Orleans, my life changed forever when I suffered an acute hemorrhagic stroke.
I was at the Cincinnati airport when I collapsed. A month later I woke up in a hospital.
I could see family, doctors and nurses, but I couldn't walk, talk or read. I also couldn't move or feel my right arm, hand or leg, and my vision was limited. I thought I was dreaming, but eventually I realized that it was real and serious, so I fought to survive and get back to my old self.
After almost 7 weeks, I finally went home and started the really hard work in outpatient therapy to regain the use of my right side, my communication skills, and my strength and balance.
Eventually, thanks to my support team, a lot of hard work, and my husband's advocacy, I regained my independence, walking, talking, reading, writing, AND driving. Aside from some spasticity in my arm and a little bit of a limp, most people would not realize that I am a stroke survivor and are shocked when I tell them.
Now years later, Brad and I have come to realize that while it has been very challenging, and some things are more difficult than before, our "new normal" has brought us much closer as a couple and enjoying moments that we previously took for granted.
As anyone who has been touched by stroke knows, recovery is all about uncertainty, and how far you go in many ways depends upon the effort and time you invest.
Experts will give you opinions and cite precedent, but don't limit your expectations to theirs. You control your own destiny and how much better you can get. Progress is measured differently for everyone, but you will get out of your recovery what you put in! Success is infectious and when they see you working hard, your support team, whoever they are, will return the favor.
As a result of our experience, we were inspired to create the One Stroke Forward Foundation to provide aid for survivors and caregiver.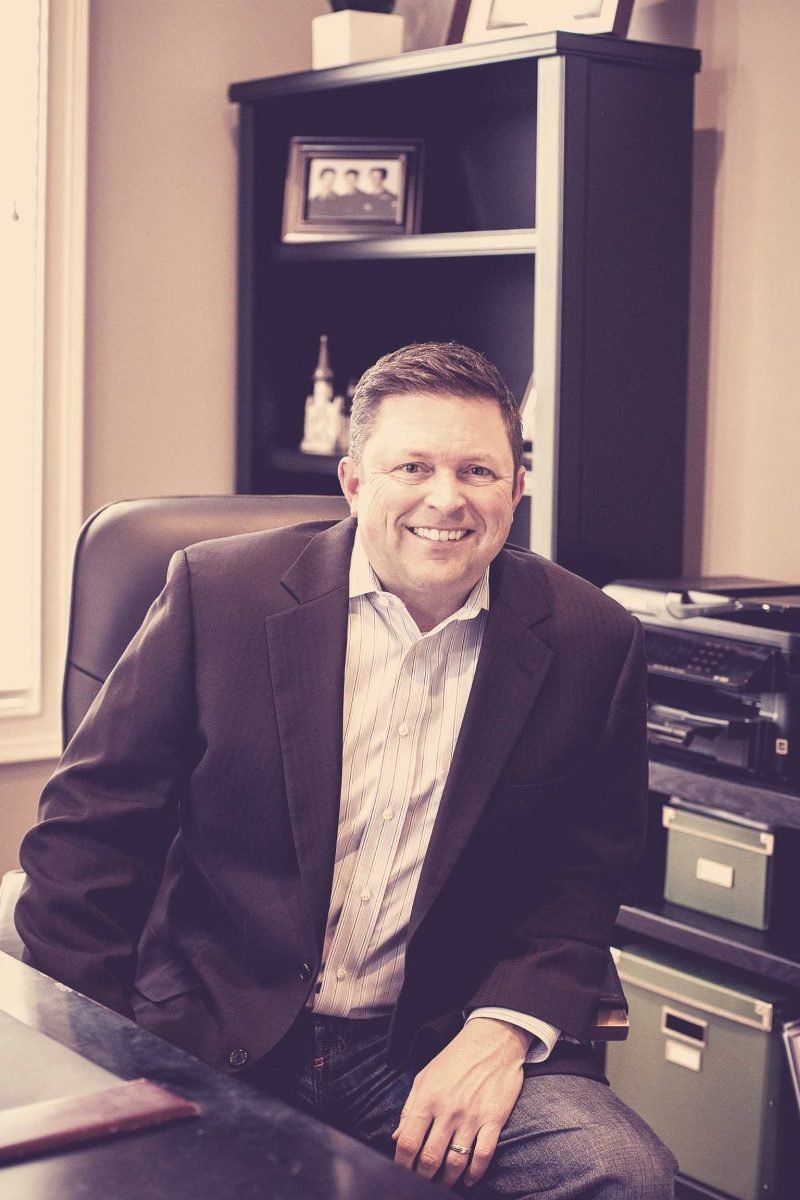 Brad is a business leader
and author who serves as the CEO of Consensus Point, Inc.
Good luck in your journey and never give up!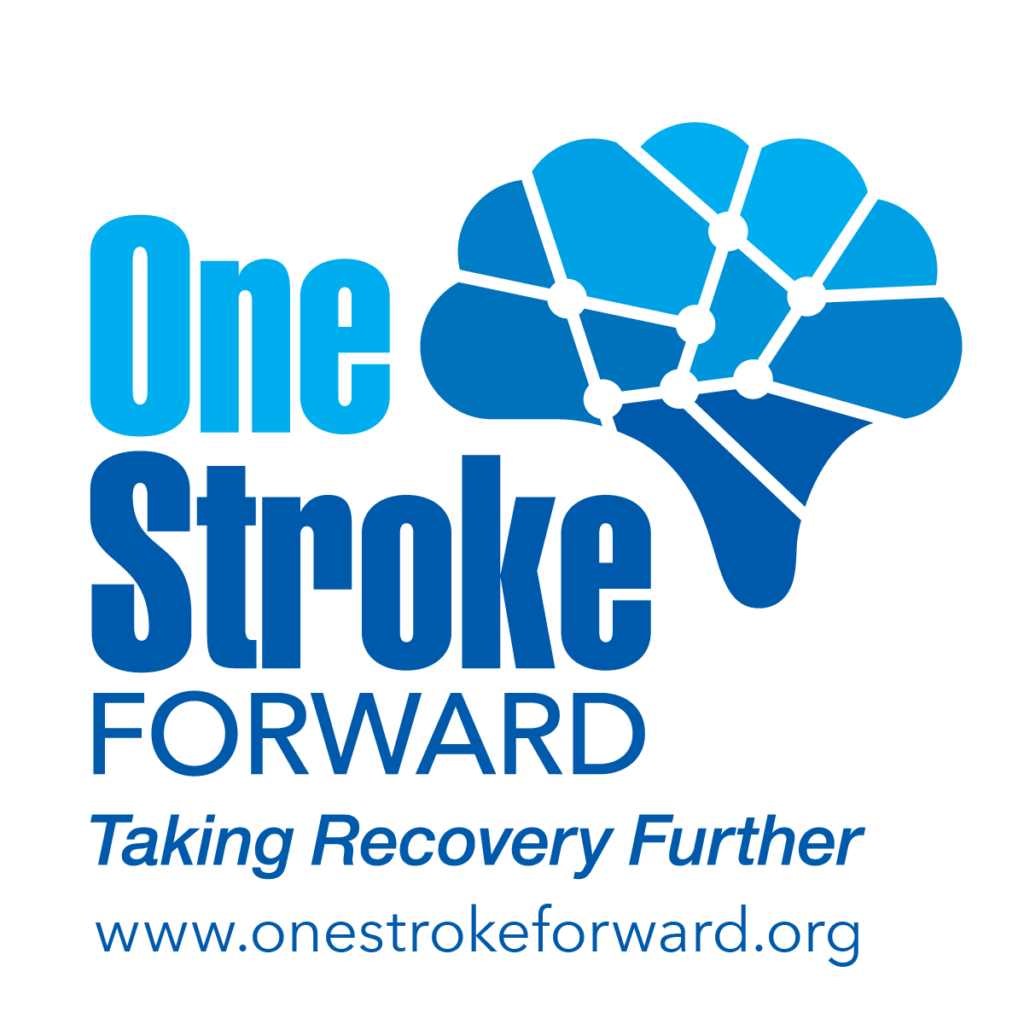 How people organize the information varies. Some people use paper binders and folders, and others use spreadsheets or electronic programs, such as Microsoft Health Vault, CareSync, HealthIT.gov, WebMD, or one of many others. The information in the file will change as treatment progresses, but the elements below were the most helpful elements in our health file.
Consider keeping a copy of your insurance card in the front of the file, where you can easily access it. That way, you'll have the name, ID number, and contact number readily available. If the print on the card is small, you might want to enlarge the copy of the card or just write the information on the folder so that you can easily read it when you need to without having to find the card and squint at the print through tired eyes.
Make sure you have the names, titles, direct-line phone numbers, and e-mail addresses for insurance company contacts. Keep a separate log for phone calls, and include the date, the time of the call, whom you spoke with, and the outcome of the call or the answer to your question.
Make sure you have the name, title, direct-line phone number, and e-mail address for anyone in hospital billing. You should also log billing-related phone calls with the date, time, person you spoke with, and outcome of the call or answer to your question.
Keep copies of any explanations of benefits and bills if you're given paper copies.
Write down any procedures you might need to monitor. For example, we had to have a certain procedure in place for the insurance company to cover therapy at home, and we had to call to ensure progress reports were filed so that the sessions were covered. Know what your procedures are, and create a checklist to make following up easier.
Make sure you have the names, titles, direct-line phone numbers, and e-mail addresses for social workers.
Document the names of all the doctors and their specialties, as well as next steps they tell you are in the plan for observation and treatment. Ask if they are affiliated with a private group in addition to the hospital. Most are, and that is how scheduling happens and how you can get messages to them in addition to the nursing staff. Get as much contact information as you can for the doctor.
Make sure you have your therapists' names, titles, phone numbers, e-mail addresses, and affiliations.
Record the names of nurses and nurse's aides and their shifts so that you can share them with other family members. You might also be able to get the phone numbers or e-mail addresses for the nurses.
List any dietary restrictions or allergies. Keep this on a separate page with your contact information at the top, and make copies so that you can give one out in writing to anyone and everyone who seems to need it.
Keep a list of medicines and what each is supposed to do. You might have to update this list frequently. Keep it on a separate page so that you can give it to anyone who needs to have it.
Keep track of testing and treatment that's happening (MRIs, CT, blood work, angiograms, craniotomies, cranioplasties, PEG tubes, AVM, ventilators, etc.). Keep copies of the results if you can, in case you need to change doctors and give the information to another doctor quickly.
Keep track of any changes to the treatment plan.
Note visiting hours and the daily schedules for medicine, personal needs, and doctors' check-in times—you don't want to show up and miss the doctor, who might be in surgery and unavailable.